Services
Technical Support
Support Done The Right Way
A company can have the greatest software in the world but if you can't reach them when you need a little help, that stinks. When it comes to support, here is a list of things we believe are unacceptable:
Phone trees: When you call in, you don't want to play 100 questions with an automated attendant… you want to talk to a knowledgeable person who can help you now! We are staffed up year around with smart humans always ready for your calls!
Call Queues: We hate them! At RightWay, nobody will ever go to a call queue. We will answer your call, in less than 9 seconds even during peak season.
Not following up: Some calls do require additional investigation. Some companies think it is good practice to leave you on hold for eternity. We think that is a bad use of your time… RightWay is committed to following up and providing you an answer as soon a humanly possible.
Having to explain yourself to multiple people: Nothing is more frustrating than being transferred multiple times to finally get you to the "right" person and then having to restate everything you told the last tech. We have a huge staff of year around agents that can handle darn near anything… That aint gonna happen here!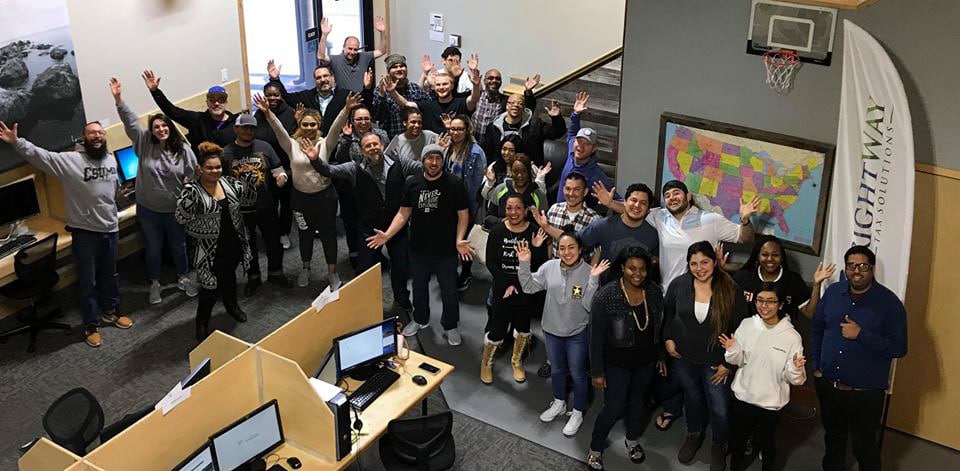 What we do believe in: Solving problems and making people happy! In English and Espanol:)
Everyone says they have great support. As you may be aware, some of them are lying. Instead of patting ourselves on the back, you should read some of our customer reviews or give us a call and see for yourself! Call us at (866) 240-8629 today and experience it for yourself.
Schedule A Demo
Want to learn more about how our tax office solutions and software can help you grow profits and drive success? Book a demo with one of our team members today for a quick call to get to know your business and learn where we can help you the most.
Learn More About The Advantages Of Being A RightWay Member
Make an appointment with one of our support staff and get a free software demonstration.
Give us a call at ‭(866) 240-8629‬ to speak with a sales rep about growing your tax office.
See for yourself how our tax office solutions and software can help you grow profits and drive success.